By Admin |
11
April 2022 |
0
Comments
IV Injection Pad
Features of IV injection pads
The needle can be inserted into the tubing of the injection pad 300-500 times or more.
Precautions for IV injection pad
Keep away from ignition sources and flammable materials.
Keep away from children.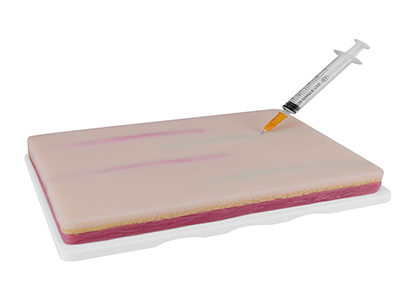 Preservation Method
This injection pad should be stored in a cool, dry, well-ventilated, and clean room with relative humidity below 80%, no corrosive gas.
Instructions for use
After 1-3 injections, when you feel pressure in the tube, stop pushing the red fluid (or whatever else you're using for your practice) into the tube because it's full.
If the iv injection pad is dirty, wash the fake red liquid with household cooking oil.
Use scotch tape to clean dust.
Leave a Reply
Your email address will not be published.Required fields are marked. *