By Admin |
01
July 2022 |
0
Comments
What Should You Know About the Eye Occluder?
What is an eye occluder?
A pinhole occluder is an opaque disk with one or more small holes through it, used by ophthalmologists, orthoptists, and optometrists to test visual acuity. The occluder is a simple way to focus light, as in a pinhole camera, temporarily removing the effects of refractive errors such as myopia. Because light passes only through the center of the eye's lens, defects in the shape of the lens (errors of refraction) have no effect while the occluder is used. Fit for all people, preschool or kindergarten children, school children or adolescents, adults, and the elderly. Used in family, school, and hospital usually.
Why do pinholes improve vision?
When a patient is pinhole tested the pinhole removes scattered light and helps the patient focus more clearly which will allow them to read the Snellen chart more easily. A pinhole test is an invaluable tool in demonstrating to the patient early in the examination whether a medical problem exists.
Several Types of Occluder
1. Eye Occluder with Pinhole Flipper
These eye occluders are made from high-impact plastic that can withstand multiple uses and cleanings. Each occluder includes a riveted pinhole flipper. Occluder can be used for covering either eye. These occluders are great for anything from studies to clinical exams. Occluder includes a nose piece for accurate positioning.
Multiple pinhole flippers made of high impact-resistant plastic
Angled handle to keep hand away from face during use
Can be sterilized with any non-solvent-based germicide
2. Eye Occluder with Pinhole
The entire occluder family is molded from strong, lightweight ABS plastic, with an easy cleaning gloss finish. Occluders are used to cover one eye during testing or treatment.


The pinhole occluder restricts light to the center of the patient's lenses. This way, refractive errors due to a misshapen lens are eliminated and it is possible to determine whether the patient would benefit from corrective lenses.
3. Eye Occluder without Pinhole
The obvious benefit of using this optical principle in clinical practice is to discriminate between reduced visual acuity secondary to refractive error and the presence of pathology. When a patient's visual acuity is not 20/20 despite the use of a pinhole, further investigation to determine an underlying cause is warranted.
This is also a useful tool to check best-corrected visual acuity in patients for whom performing refraction is unnecessary or difficult. In a practical setting, pinhole visual acuity may be used to document the vision of a patient returning for a medical follow-up; routine refraction is not indicated, but sometimes the patient does not bring their up-to-date spectacle or contact lens correction to the appointment.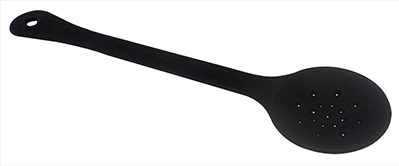 The eye occluder provided by Pro-health Product Ltd. is molded from strong, lightweight ABS plastic, with an easy cleaning gloss finish. Logo customized is available if you need it.
➤ How to use the eye occluder?
Squint at a small hole made with a finger that acts as a pinhole occluder by blocking light from passing through the outside of the eye's lens. Improvised pinholes have similar but better results. The same principle is applied to an alternative to corrective lenses: pinhole screens are mounted on eyeglass frames and worn as pinhole glasses.
➤ Differential diagnosis :
Pinhole worsens vision: Macular diseases, central lens opacities
Vision static with pinhole: Amblyopia
Leave a Reply
Your email address will not be published.Required fields are marked. *