By Betty |
15
February 2022 |
0
Comments
pill counting tray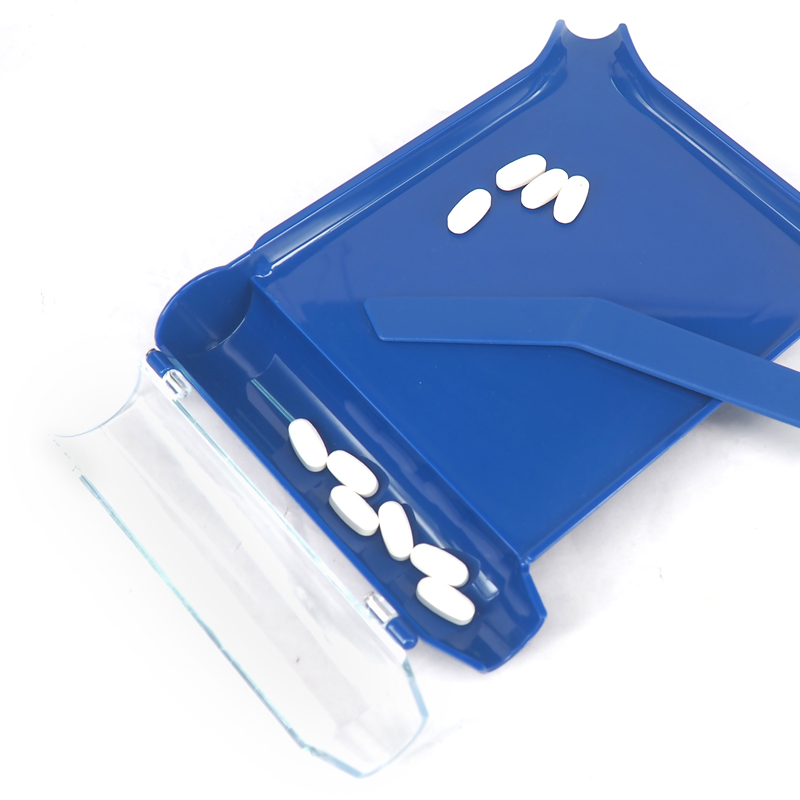 A pill counting tray is a quick and sanitary way to handle and count pills. Pharmacy and home users can use it to verify prescription count accurately, avoid miscounted divide plenty of pills tablet, even capsule, into smaller increments. Also can count/sort small items such as buttons, seeds, beads, airgun BBs etc.
WHAT IS THE ADVANTAGE OF OUR PILL COUNTING TRAY
The pill counting tray for home or professional pharmacy use. The tray is designed to sit completely flat so that round pills, such as gelcaps, don't roll around and gather to one side or another. Most trays include a small ridge between the counting area and the counted chamber or chute. With some pill shapes, this can slow the flow. Our case design eliminates the ridge to make the path from tray to chute much smoother and faster.
➤ HOW TO USE YOUR PILL COUNTING TRAY WITH SPATULA
1. Pour your pills to the tray.
2. Count how many pills you need, and then distribute them to the channel.
3. Close the transparent sheild of the channel, and pour the needed pills into your daily pill box/organizer.
4. Pour the rest pills back to your pill vial.
Leave a Reply
Your email address will not be published.Required fields are marked. *